Easter Wishes for Boyfriend: The festival of Easter reminds us countless times that there is nothing bigger than love, not even god. When we celebrate Easter, we should thank the almighty for making us human beings which is the only species capable enough to experience true love. Share your monumental love with your boyfriend on easter by sending him romantic easter wishes for boyfriend and take your alluring bond to the greater heights of love and compassion.
Easter Messages for Boyfriend
May easter festival fills every fiber of your body with love for me and heart with kindness so that you are always ready to give helping hands to needy people. Happy Easter, boyfriend!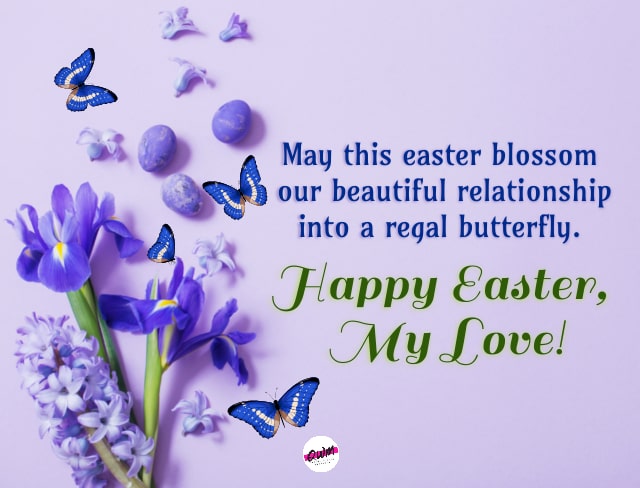 On the regaling occasion of Easter, I pray almighty to make us more spiritual and loving beings and less inclined towards materialistic things. Happy easter sweetheart! Let's pray together in front of the creator for each other.
Also see: Religious Easter Messages
May the soulful occasion of Easter fill your life with so much grace, serenity, and frisk that you never have the time to look at the negative elements. Happy Easter and may we always stay united!
Hey boyfriend, easter is perhaps the finest time to express your hidden feelings and shower love on me. Don't hesitate to express as I won't judge and I will continue to love you with the same zeal. Happy Easter, boyfriend!
Also see: Funny Easter Captions
Let's this spiritual and godly day be filled with so much romance and affection that even god lands on earth to rejoice with us. May there be no force in the universe to demolish our bond. Happy Easter to my dashing boyfriend!
A single easter festival is not sufficient enough to showcase the unfathomable love I have for you for a long time. May this easter blossom our beautiful relationship into a regal butterfly. Happy Easter to my love!
Also see: Easter 2023 Messages
Easter Wishes for Boyfriend
How I describe my man who has given me a new life.? Without you I am nothing more than a flesh of body. Wishing happy Easter my love! May you flourish always up in the sky!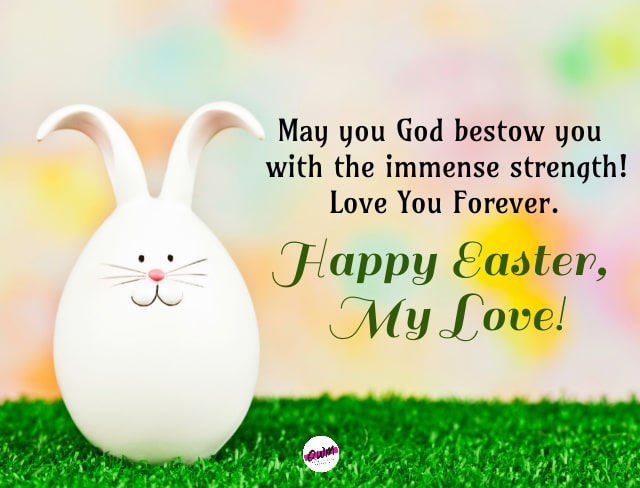 I appreciate you so much. I want to drown in your love. You are sent by God for me and I really thankful to him beyond words. Wishing happy Easter my darling beloved! May you always progress in life without hurdles!
Also see: Easter Bunny Wishes
I am really possessive about you. May you God bestow you with the immense strength! Wishing happy Easter my love! May we never apart from each other! Love you forever.
May we spend this Easter holiday together that make our bond stronger! May God bestow us with a child! Happy Easter my beloved heart! I always pray for your longevity and health.
Also see: Easter Love Messages
I wish may you never leave the path of Jesus as you have sworn to always walk on it. I am really proud of you. May you always be successful in your hard work! May you never be in utter dejection! Happy Easter my forever love!
Love you till the last breath remains in my body. Wishing you happy Easter! May nothing get wrong with you! May God always protect you from all sides! Wishing happy Easter my sun!
You May Also Like: