This post is dedicated to the genius who was away ahead of his time – Oscar Wilde. Check out the most famous Oscar Wilde quotes and also Oscar Wilde quotes on love, life, art, and the significance of education. Oscar Wilde, also known as Oscar Fingal O'Flahertie Wills Wilde is an Irish Poet and arguably one of the greatest thinkers and philosophers of all time. Oscar Wilde was born to Anglo-Irish parents in Dublin and at a very young age, Wilde became eloquent in speaking French and German. Oscar also had a 2 years elder brother named William Wilde.
Oscar Wilde was baptized at a very early age in St. Mark's Church, Dublin. After 1 year of the birth of Oscar Wilde, his entirely moved to Merrion Square where Oscar's sister Isola was born in 1857. As Oscar Wilde's parents were highly intellectuals and at well-reputed positions in their jobs, the new house quickly became the point of medical and cultural meetings. Later, he attended Portora Royal School in Enniskillen from 1864 to 1871. The sad demise of Wilde's sister Isola occurred at the mere age of 9. Before we state the other phases of Oscar Wilde's life, let's hop on to the top 50 Oscar Wilde Quotes.
Most Famous Oscar Wilde Quotes | Inspirational Oscar Wilde Quotes
Oscar Wilde was known for his raw genius, unfathomable insights on the socio-economic conditions of that time, and also for his par excellent playwriting skills. He is best known for his novel 'The Picture of Dorian Gray', plays, epigrams, and early death at the age of 46. He proved himself to be an exceptional classicist at two of the finest Universities in the world: Trinity College Dublin and Oxford University. To pay due homage to this literal genius, we bring you the most inspirational Oscar Wilde quotes of all time. Bookmark the best one right away!
"Always forgive your enemies; nothing annoys them so much."– Oscar Wilde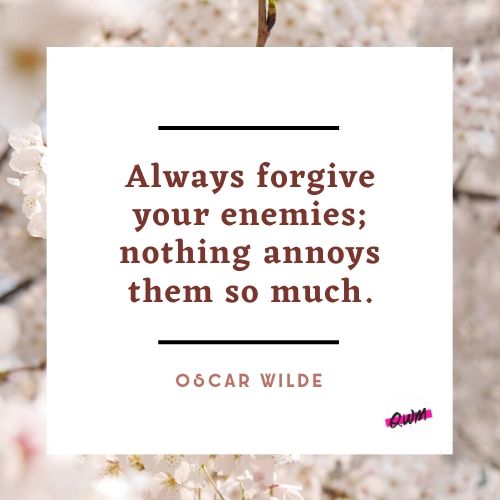 "To live is the rarest thing in the world. Most people exist, that is all."– Oscar Wilde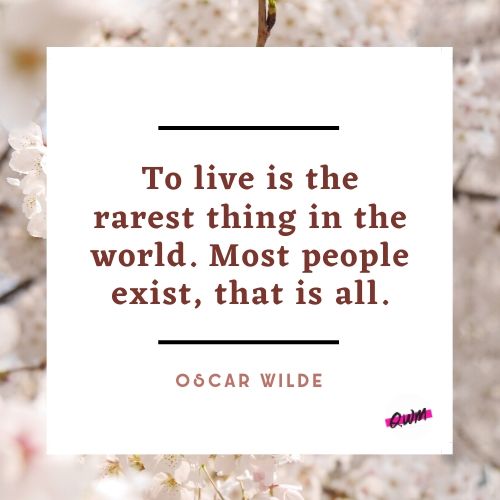 "The public is wonderfully tolerant. It forgives everything except genius."– Oscar Wilde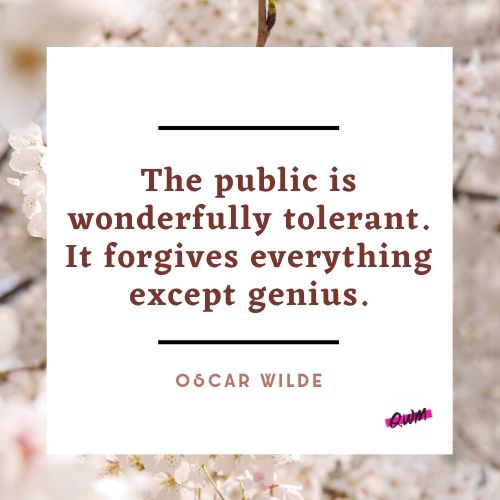 "Some cause happiness wherever they go; others whenever they go."– Oscar Wilde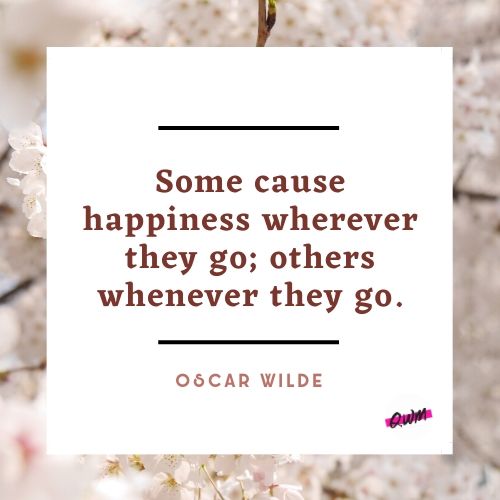 "A cynic is a man who knows the price of everything, and the value of nothing." – Oscar Wilde
"With freedom, books, flowers, and the moon, who could not be happy?" – Oscar Wilde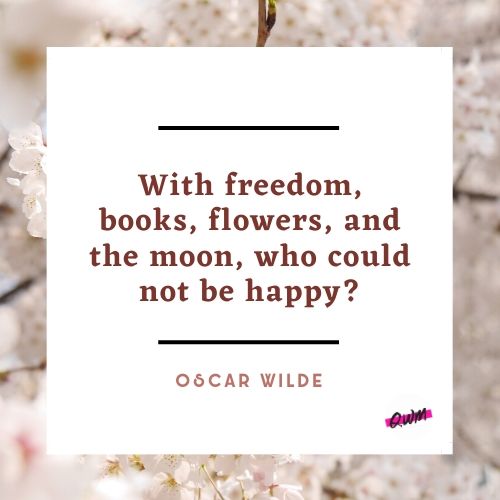 "It is absurd to divide people into good and bad. People are either charming or tedious." – Oscar Wilde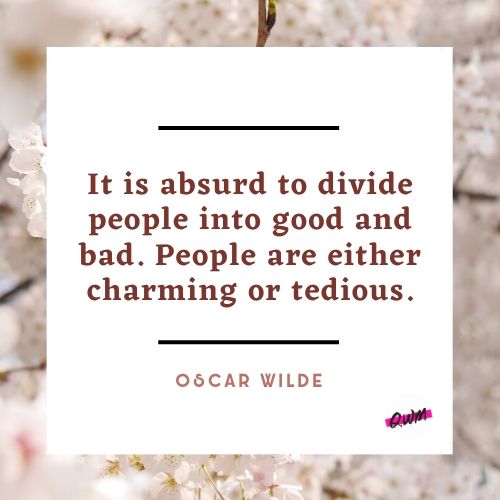 "Selfishness is not living as one wishes to live, it is asking others to live as one wishes to live." – Oscar Wilde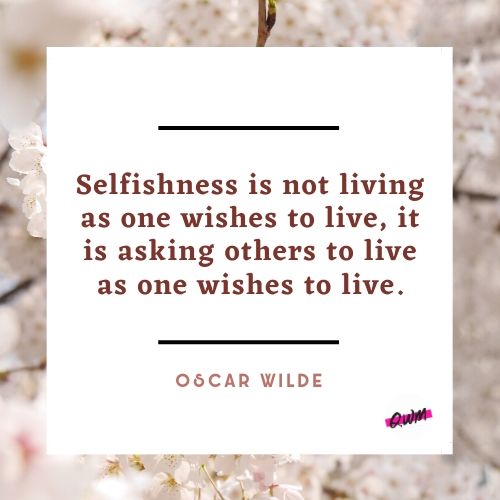 "Life is far too important a thing ever to talk seriously about." – Oscar Wilde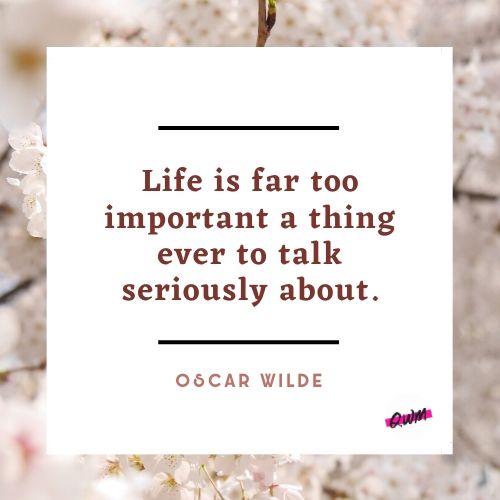 "There is only one thing in the world worse than being talked about, and that is not being talked about." – Oscar Wilde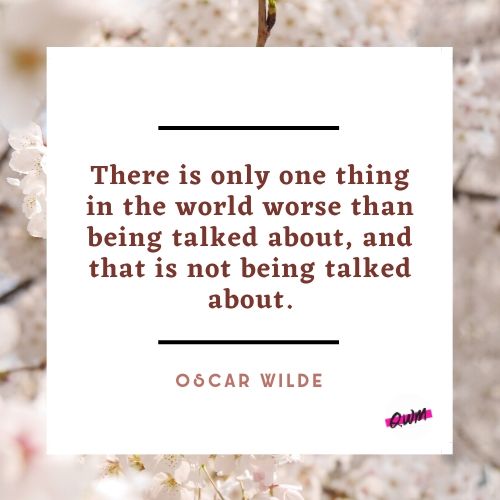 Oscar Wilde Quotes on Love
"In the treasury-house of your soul, there are infinitely precious things, that may not be taken from you." – Oscar Wilde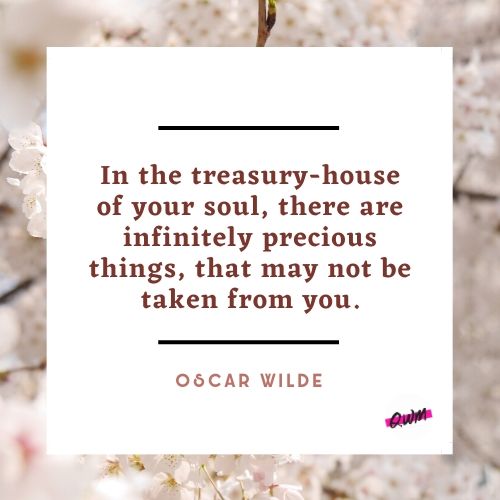 "To love oneself is the beginning of a life-long romance."– Oscar Wilde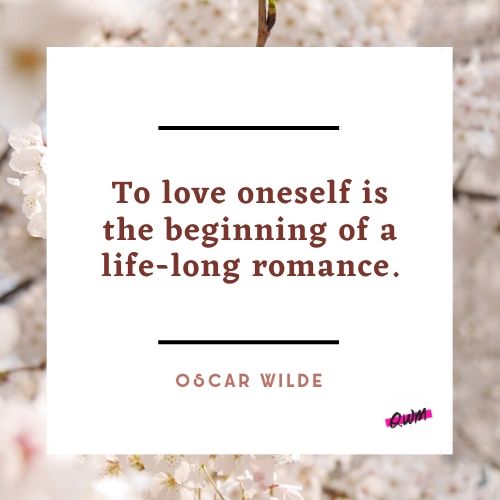 "Keep love in your heart. A life without it is like a sunless garden when the flowers are dead. The consciousness of loving and being loved brings warmth and richness to life that nothing else can bring." – Oscar Wilde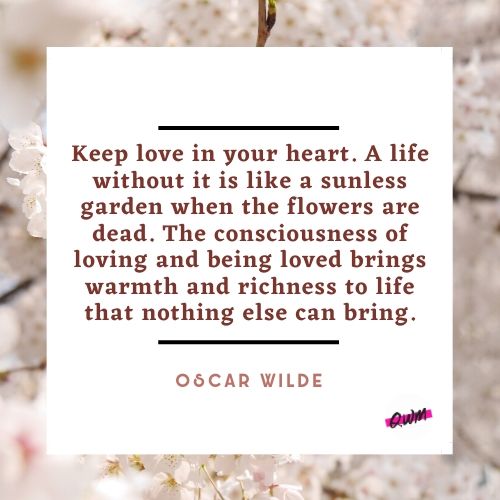 The mystery of love is greater than the mystery of death. – Oscar Wilde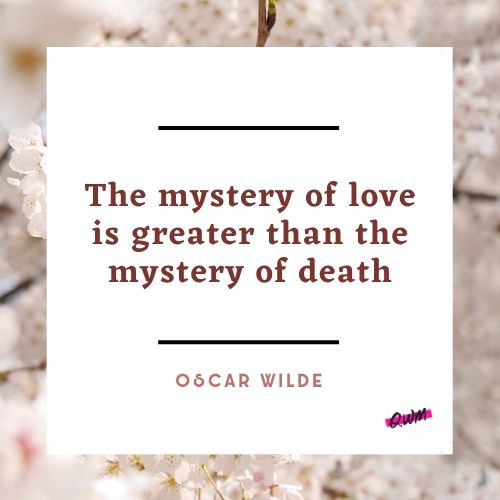 "The only thing that one really knows about human nature is that it changes." – Oscar Wilde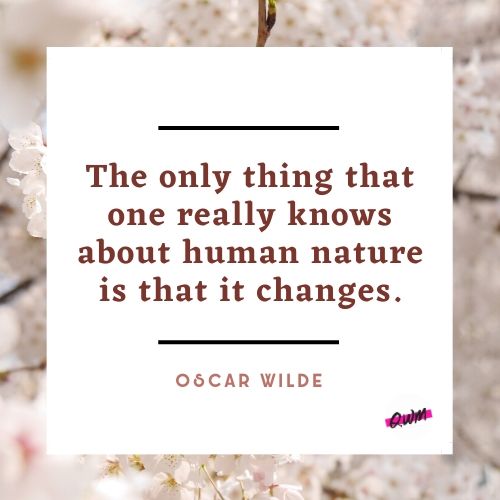 The mystery of this world is in the visible, not the invisible. – Oscar Wilde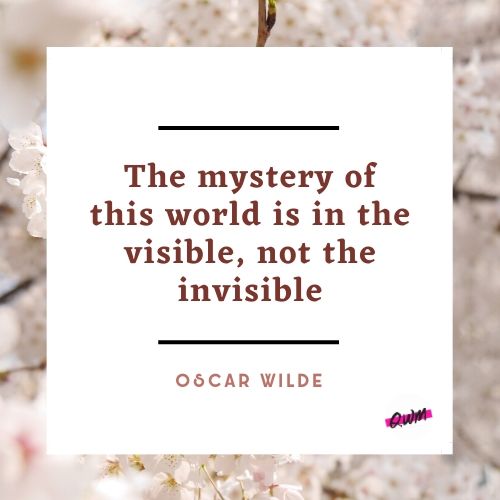 I don't want to be at the mercy of my emotions. I want to use them, to enjoy them, and to dominate them.– Oscar Wilde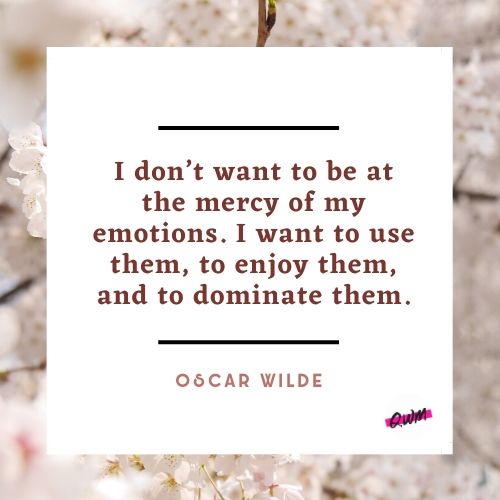 In this world there are only two tragedies. One is not getting what one wants, and the other is getting it. – Oscar Wilde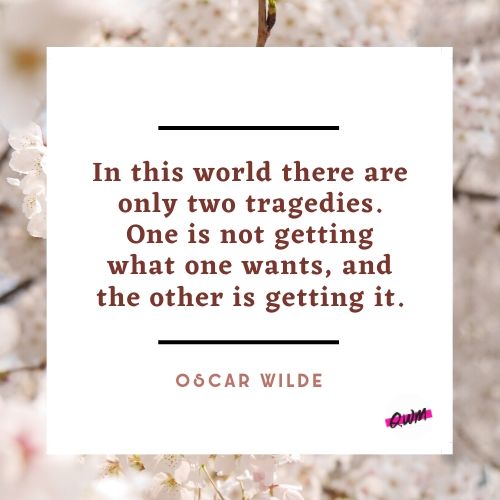 "It takes a great deal of courage to see the world in all its glory, and still to love it." – Oscar Wilde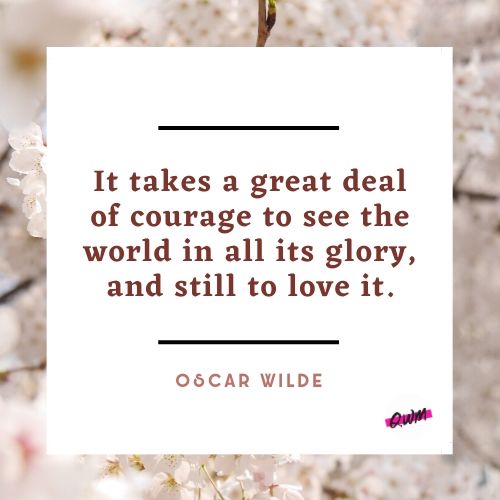 "We are all in the gutter, but some of us are looking at the stars." – Oscar Wilde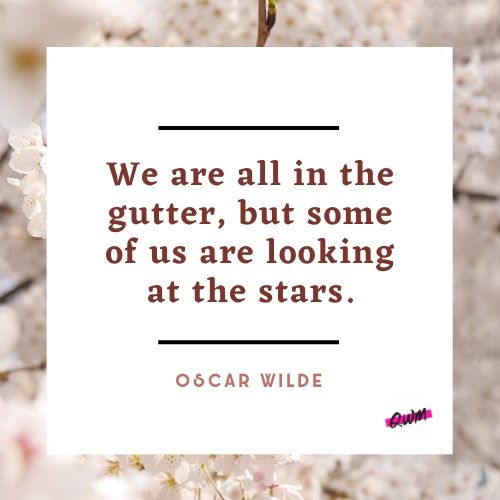 Best Oscar Wilde Quotes on Life
"The world is divided into two classes, those who believe the incredible, and those who do the improbable." – Oscar Wilde
"When I was young I thought that money was the most important thing in life; now that I am old I know that it is." – Oscar Wilde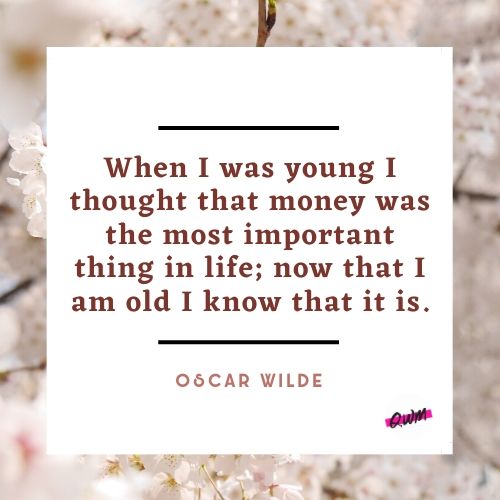 "The only difference between the saint and the sinner is that every saint has a past, and every sinner has a future." – Oscar Wilde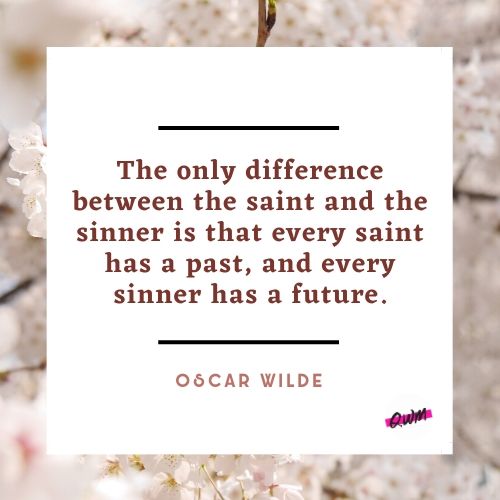 "If one cannot enjoy reading a book over and over again, there is no use in reading it at all." – Oscar Wilde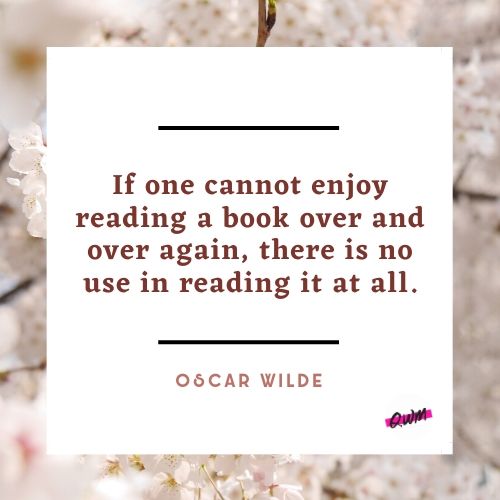 "All women become like their mothers. That is their tragedy. No man does. That's his." – Oscar Wilde
"Whenever a man does a thoroughly stupid thing, it is always from the noblest motives." – Oscar Wilde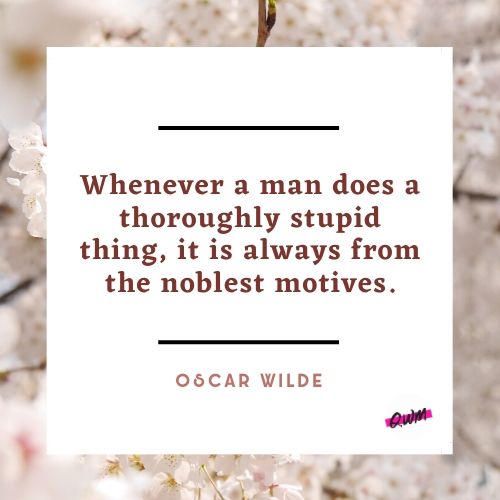 "Men always want to be a woman's first love – women like to be a man's last romance." – Oscar Wilde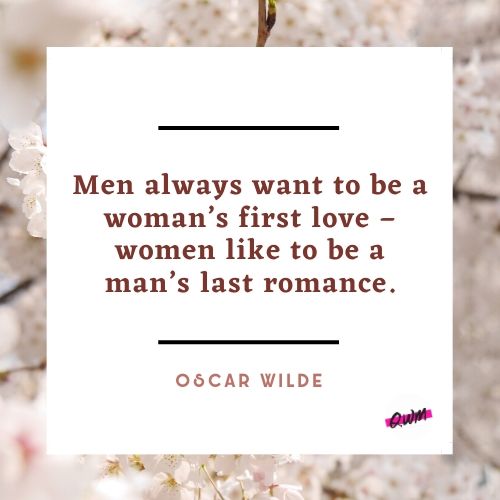 "Life is never fair, and perhaps it is a good thing for most of us that it is not." – Oscar Wilde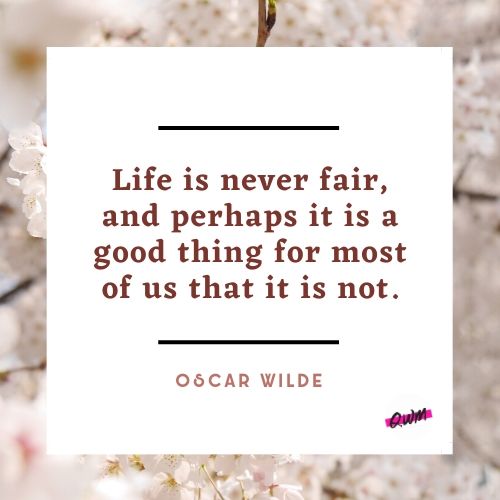 "There is always something ridiculous about the emotions of people whom one has ceased to love." – Oscar Wilde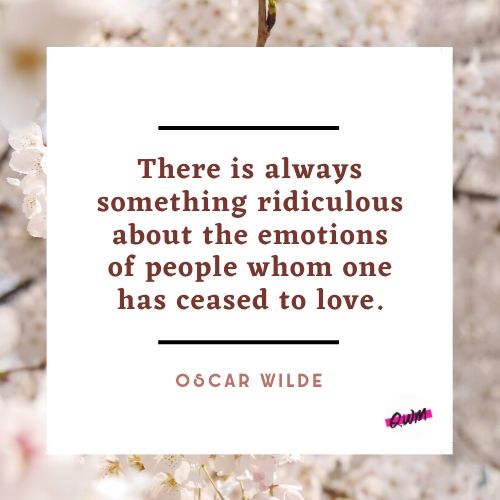 "The world has grown suspicious of anything that looks like a happily married life." – Oscar Wilde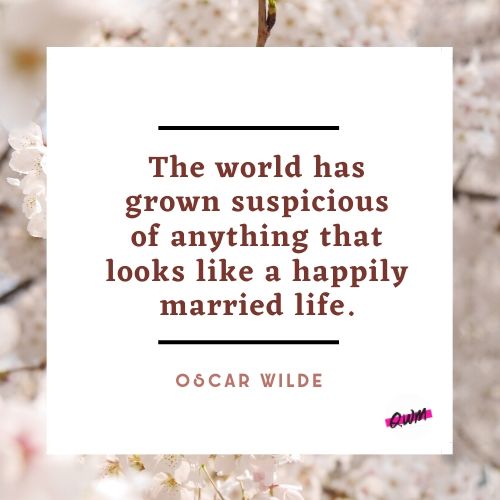 Funny Oscar Wilde Quotes | Best Witty Oscar Wilde Quotes
" No good deed goes unpunished." – Oscar Wilde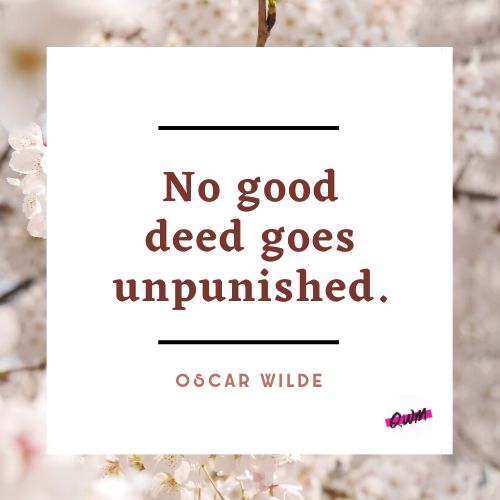 "The only thing to do with good advice is pass it on. It is never any use to oneself" – Oscar Wilde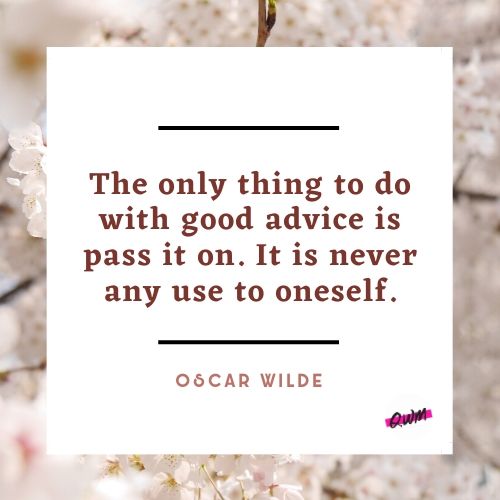 Truer Words Have Seldom Been Spoken – Oscar Wilde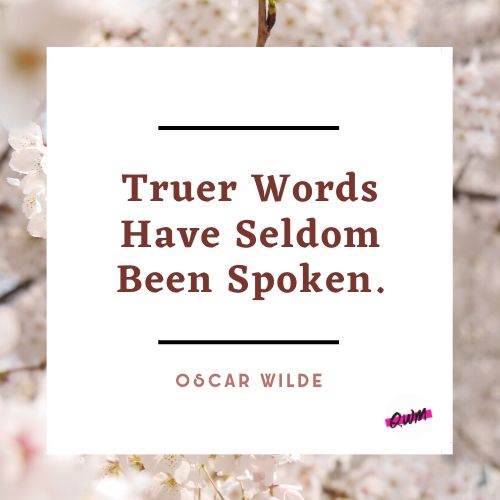 "I like men who have a future and women who have a past." – Oscar Wilde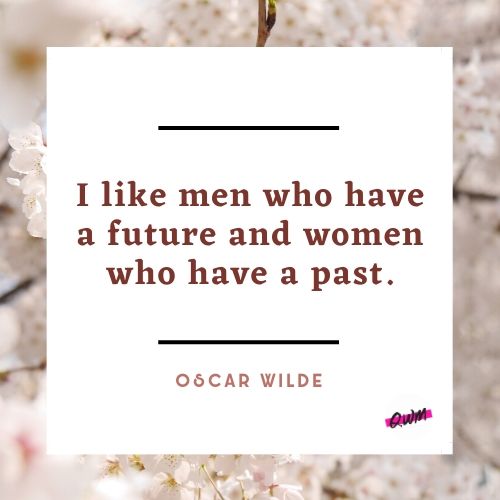 Are there any other kind? – Oscar Wilde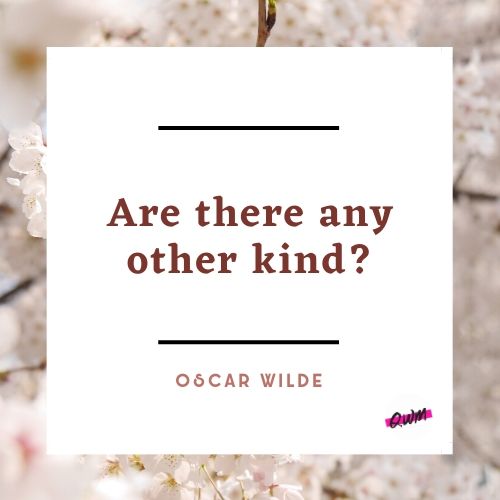 "The old believe everything, the middle-aged suspect everything, the young know everything." – Oscar Wilde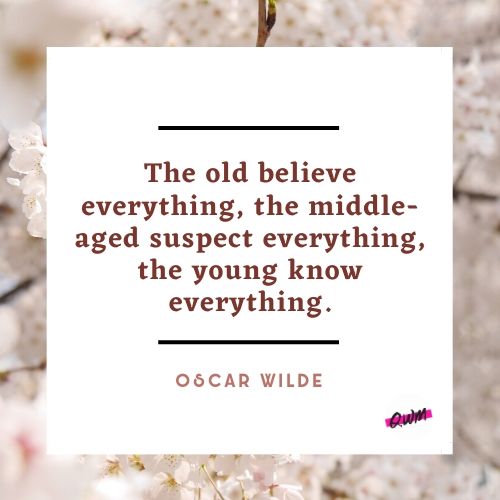 "Work is the curse of the drinking classes." – Oscar Wilde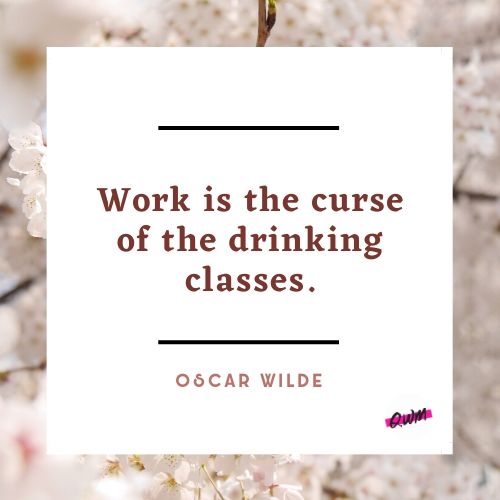 "I don't want to go to heaven. None of my friends are there." – Oscar Wilde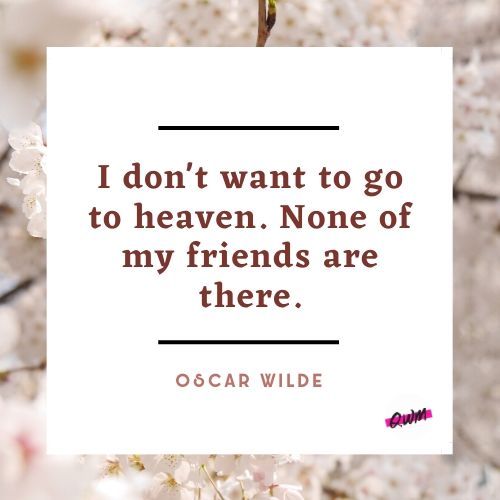 "You can never be overdressed or overeducated." – Oscar Wilde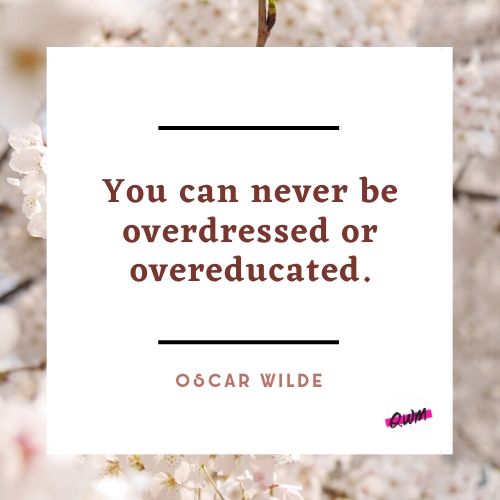 "Only dull people are brilliant at breakfast."- Oscar Wilde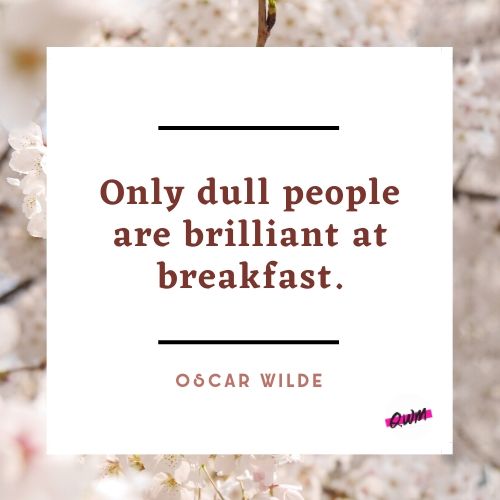 "To get back my youth I would do anything in the world, except take exercise, get up early, or be respectable." – Oscar Wilde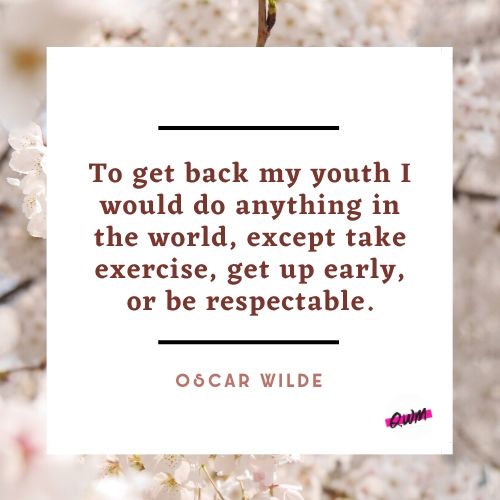 Oscar Wilde Quotes on Art
Life imitates art far more than art imitates life. – Oscar Wilde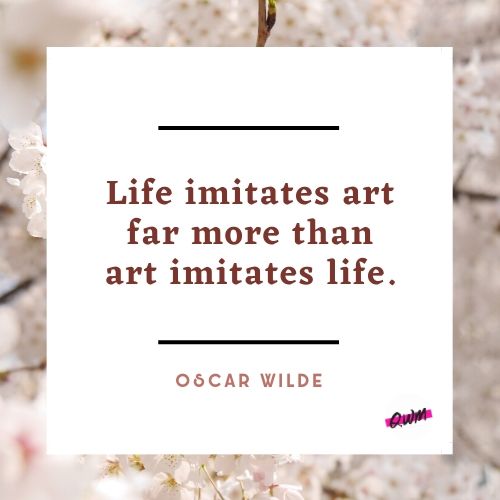 Art is the most intense mode of individualism that the world has known. – Oscar Wilde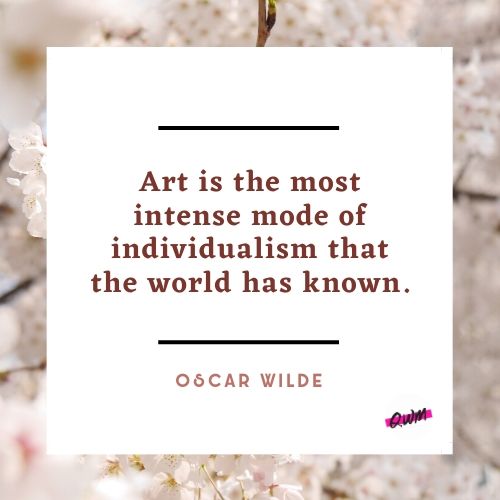 Every portrait that is painted with feeling is a portrait of the artist, not of the sitter. – Oscar Wilde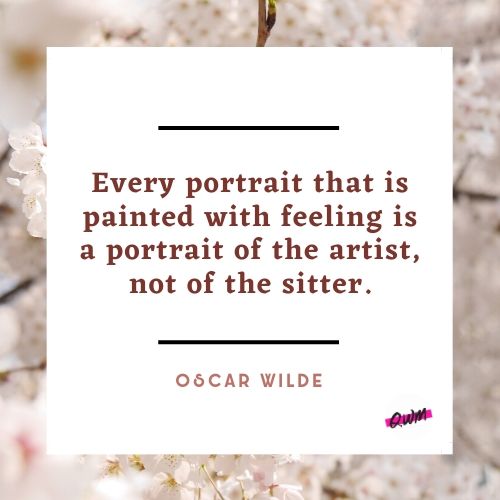 It is through art, and through art only, that we can realise our perfection. – Oscar Wilde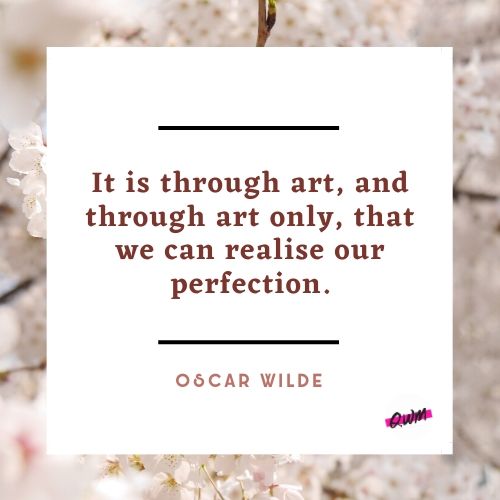 No great artist ever sees things as they really are. If he did, he would cease to be an artist. – Oscar Wilde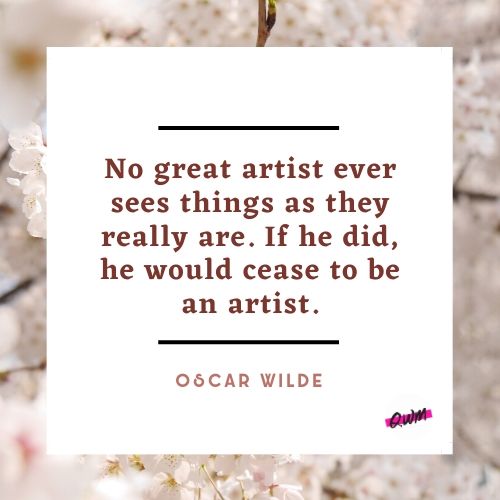 Make some sacrifice for your art and you will be repaid, but ask of art to sacrifice herself for you and a bitter disappointment may come to you. – Oscar Wilde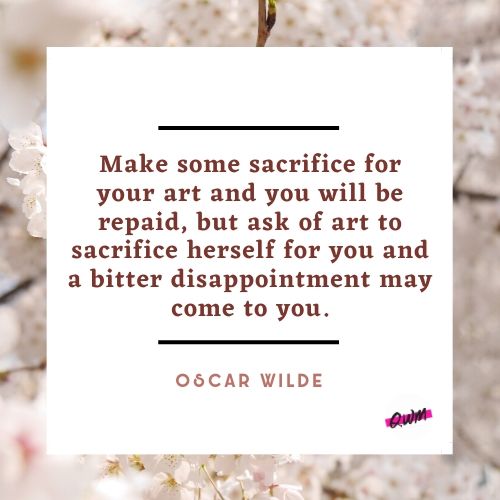 "No artist has ethical sympathies. An ethical sympathy in an artist is an unpardonable mannerism of style." – Oscar Wilde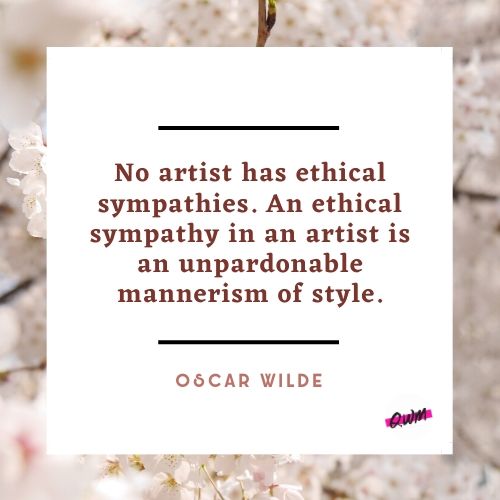 "Music is the art which is most nigh to tears and memory." – Oscar Wilde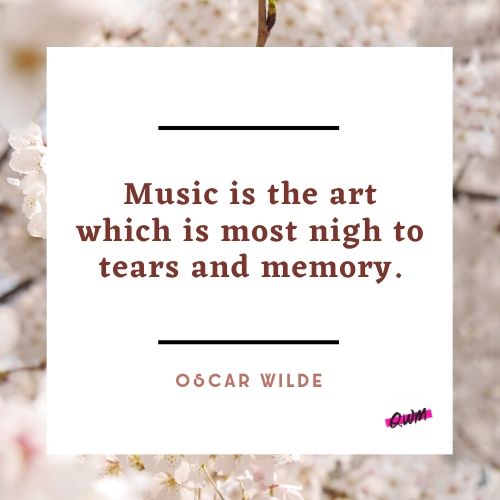 "The critic has to educate the public; the artist has to educate the critic." – Oscar Wilde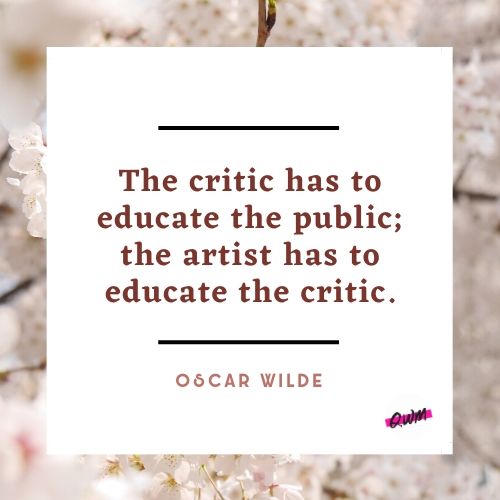 Oscar Wilde Education and Professional Career
Oscar Wilde got a scholarship and studied at Trinity College of Dublin from 1871 to 1874. The influential personality of professor J.P. Mahaffy evoked his interest in Greek literature. With his gargantuan knowledge and a keen interest in literature, Oscar Wilde quickly became a prominent member of the Philosophical Society of the university. From 1874 to 1878, he studied at Magdalen College, Oxford. If we talk about religion, Catholicism influenced Oscar Wilde the most. After completing graduation from Oxford, Wilde moved to Dublin where he met his childhood sweetheart Florence Balcombe. Later, Wilde moved to London in 1881 where he met Constance Lloyd and married her his daughter, Horace Llyod.
Lying, the telling of beautiful untrue things, is the proper aim of Art." – Oscar Wilde