God has made us all equal and has given us everything equally but it is only us, we human breed, lust with greed, has destroyed great almighty's paradise and has made classes for people. These social classes indicate superiority and inferiority. In this post, we are going to tell you about top 50 Nelson Mandela quotes, which invigorate your soul and reverberate you to the core that you erupt with new freedom. Nelson Madela is a force to reckon with.
Who was Nelson Mandela? And Best 50 Nelson Mandela Quotes that would change your life.
First of all, I want to put these words forward, that he was a great human being. Nelson Mandela was a South African anti-apartheid revolutionary leader, a philanthropist, African nationalist, socialist, who changed the atmosphere of South Africa, which was filled with white supremacy, ruled by it and reigned by it thing. He served as a president of South Africa from 1994 to 1999. He also served as the president of the African National Congress party from 1991 to 1997. He was born on 18 July 1918 and died on 5 December 2013.
Below we are going to tell you all the best top 50 Nelson Mandela quotes. Hold on and see what this great personality and courageous man said about life from all the corners of his life.
Top 50 Nelson Mandela Quotes
Nelson Mandela Quotes on Education
"Education is the most powerful weapon which you can use to change the world. "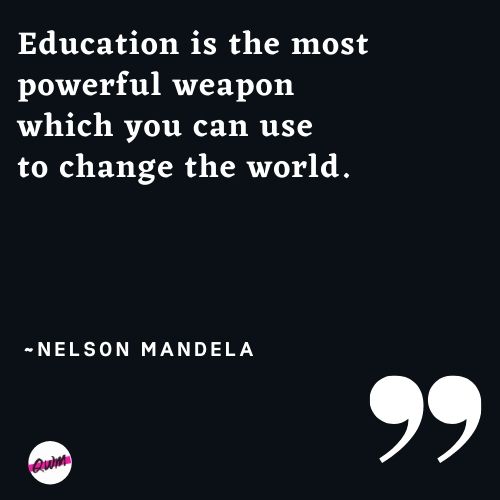 "The power of education extends beyond the development of skills we need for economic success. It can contribute to nation-building and reconciliation."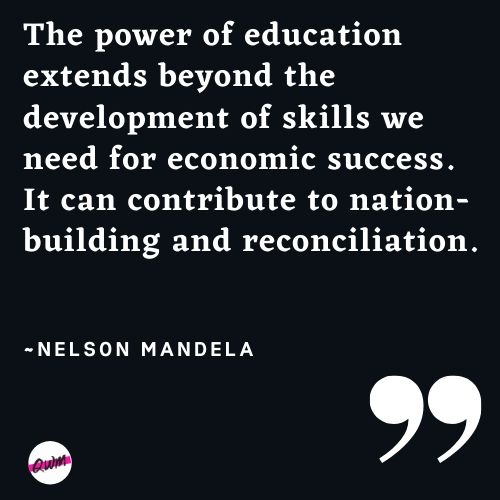 "A good head and good heart are always a formidable combination. But when you add to that a literate tongue or pen, then you have something very special."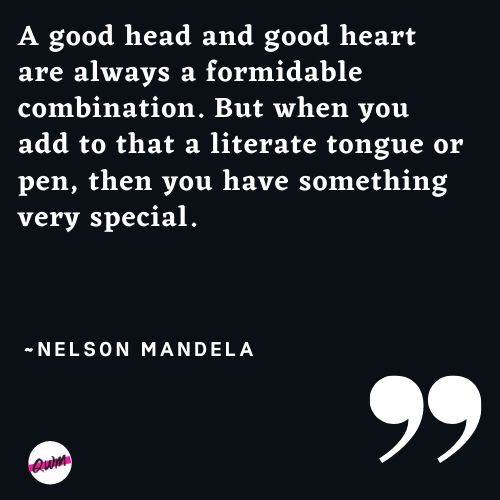 "Without language, one cannot talk to people and understand them; one cannot share their hopes and aspirations, grasp their history, appreciate their poetry, or savour their songs."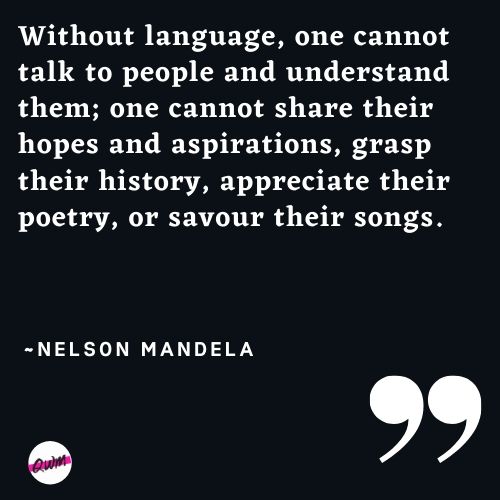 "Education is the great engine of personal development. It is through education that the daughter of a peasant can become a doctor, that the son of a mine worker can become the head of the mine, that a child of farm workers can become the president of a great nation. It is what we make out of what we have, not what we are given, that separates one person from another."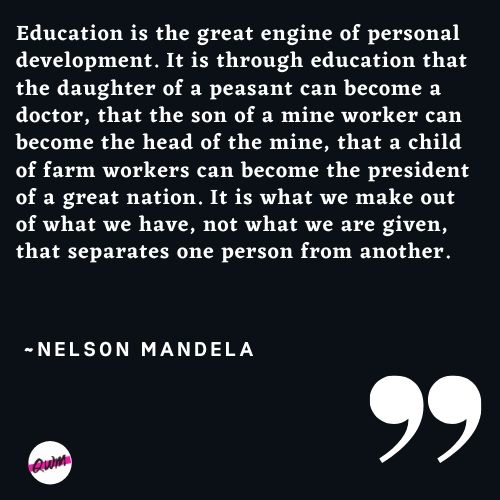 "It is not beyond our power to create a world in which all children have access to a good education. Those who do not believe this have small imaginations."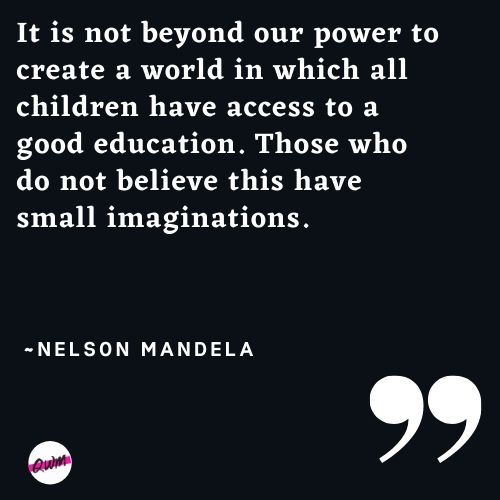 "Not a day goes by when I don't read every newspaper I can lay my hands on, wherever I am."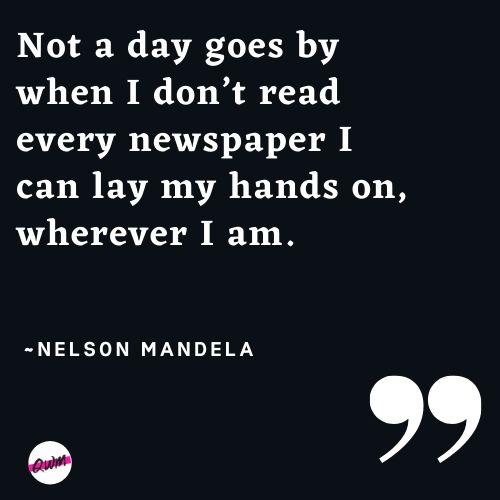 "No country can really develop unless its citizens are educated."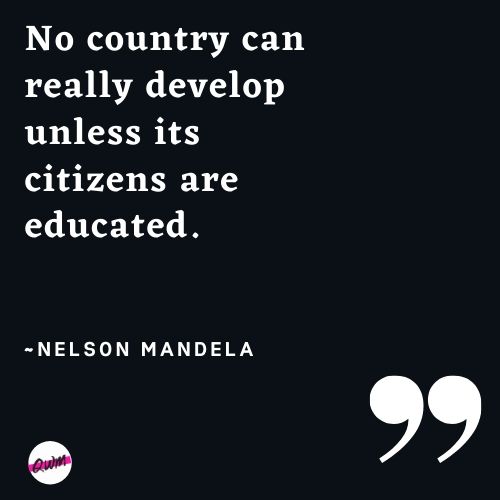 "Discussion sharpens one's interest in any subject and accordingly inspires reading and corrects errors."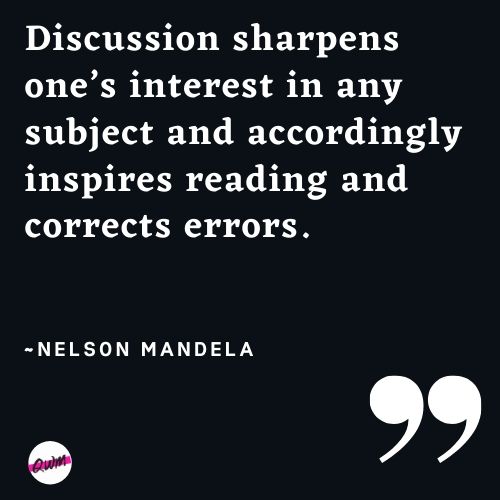 "Of course we desire education and we think it is a good thing, but you don't have to have education in order to know that you want certain fundamental rights, you have got aspirations, you have got claims."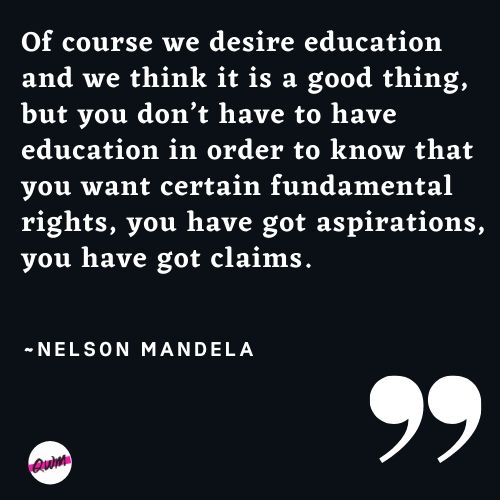 Nelson Mandela Quotes on Leadership
"I learned that courage was not the absence of fear, but the triumph over it. The brave man is not he who does not feel afraid, but he who conquers that fear."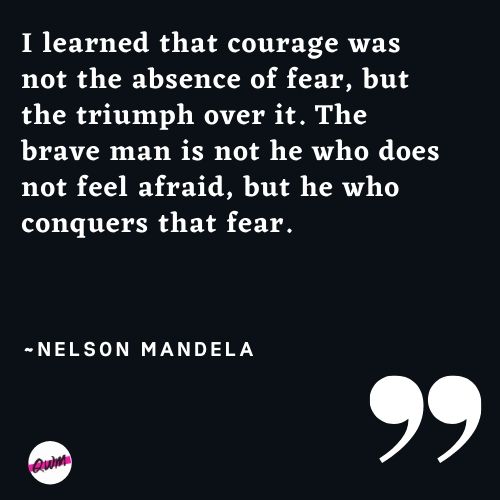 "It always seems impossible until it's done."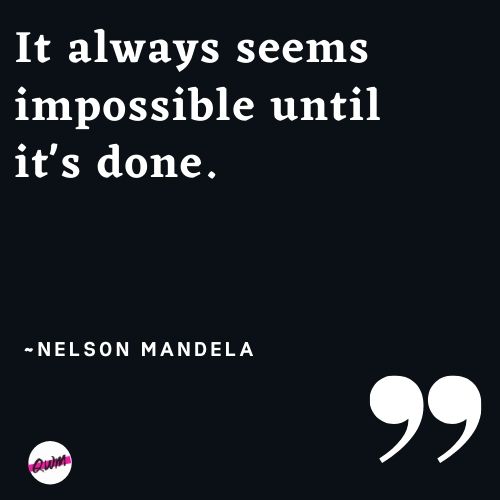 "Real leaders must be ready to sacrifice all for the freedom of their people."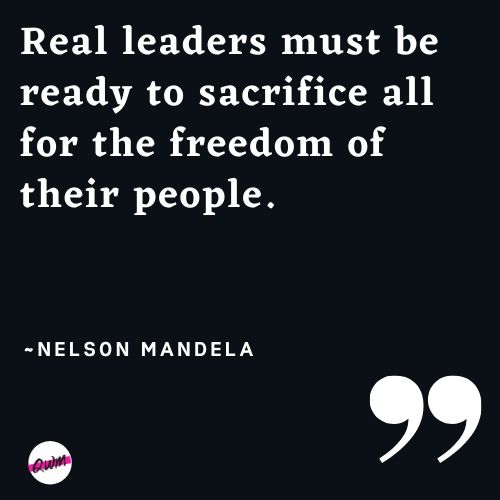 "It is better to lead from behind and to put others in front, especially when you celebrate victory when nice things occur. You take the front line when there is danger. Then people will appreciate your leadership."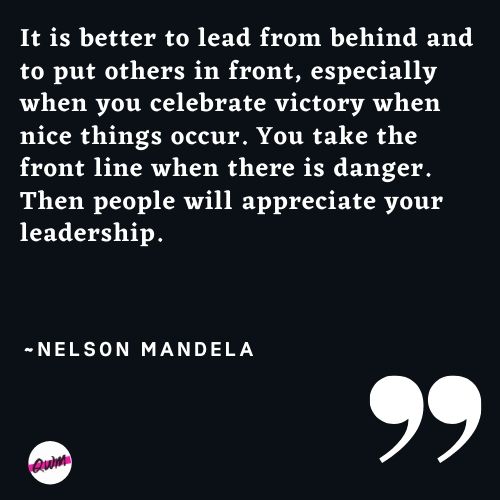 "There is no passion to be found playing small – in settling for a life that is less than the one you are capable of living."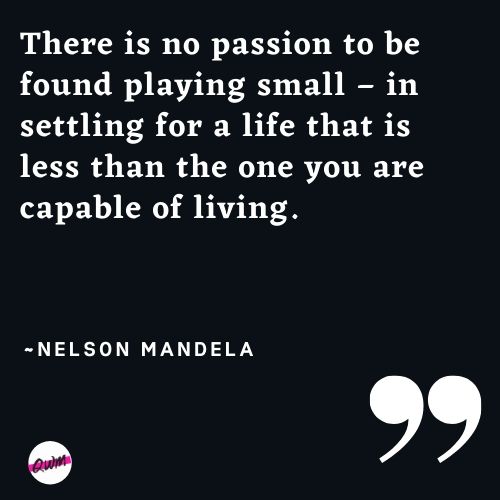 "I have retired, but if there's anything that would kill me it is to wake up in the morning not knowing what to do."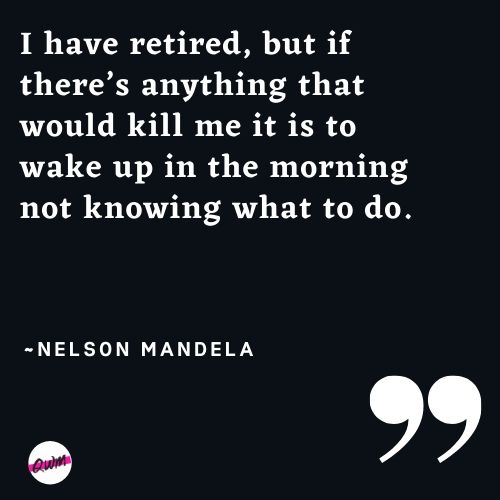 "There are times when a leader must move out ahead of the flock, go off in a new direction, confident that he is leading his people the right way."
"A good leader can engage in a debate frankly and thoroughly, knowing that at the end he and the other side must be closer, and thus emerge stronger. You don't have that idea when you are arrogant, superficial, and uninformed."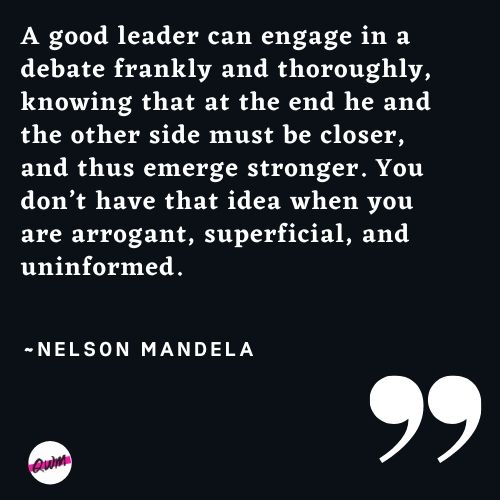 "I am fundamentally an optimist. Whether that comes from nature or nurture, I cannot say. Part of being optimistic is keeping one's head pointed toward the sun, one's feet moving forward. There were many dark moments when my faith in humanity was sorely tested, but I would not and could not give myself up to despair. That way lays defeat and death."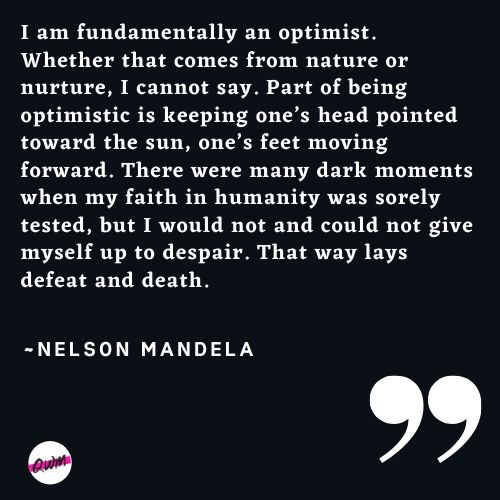 "Do not judge me by my successes, judge me by how many times I fell down and got back up again."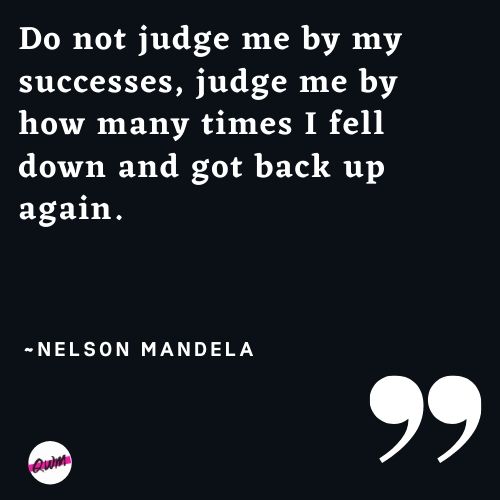 Nelson Mandela Inspirational Quotes / Nelson Mandela Motivational Quotes
"Everyone can rise above their circumstances and achieve success if they are dedicated to and passionate about what they do."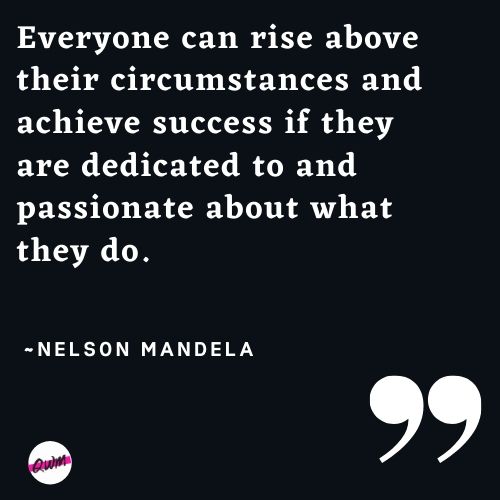 "It always seems impossible, until it is done."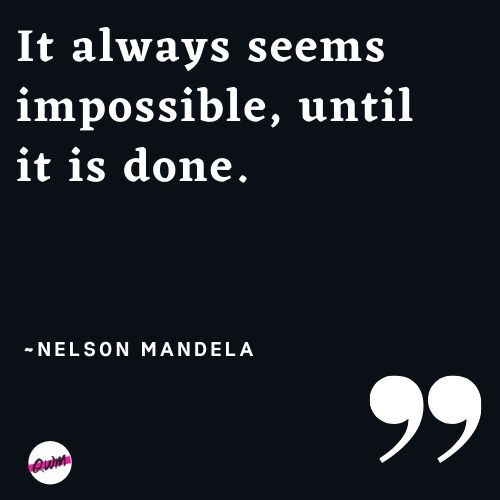 "Lead from the back – and let others believe they are in front."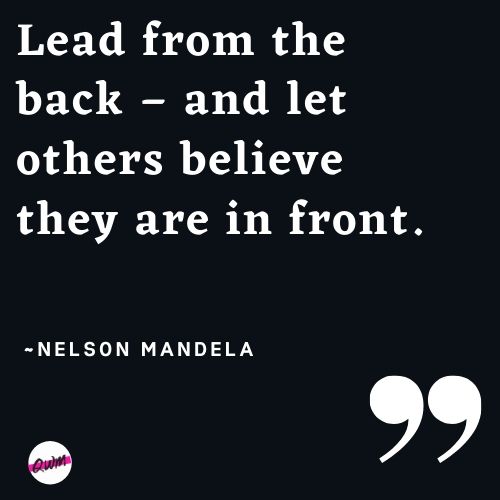 "What counts in life is not the mere fact that we have lived. It is what difference we have made to the lives of others that will determine the significance of the life we lead."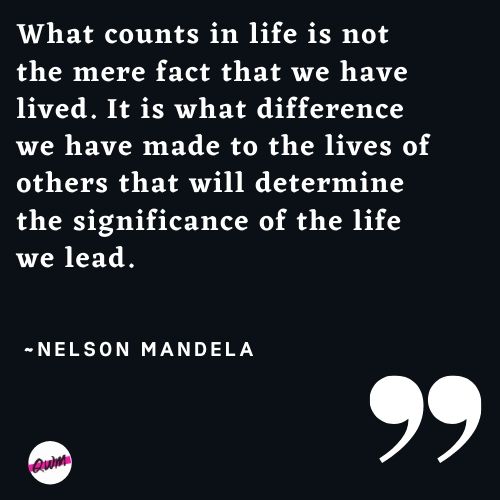 "We must use time wisely and forever realize that the time is always ripe to do right."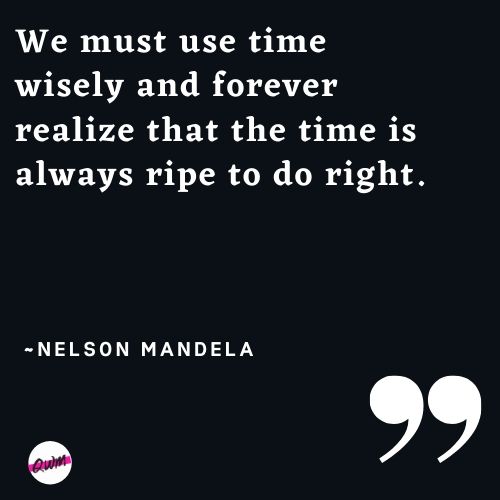 "I like friends who have independent minds because they tend to make you see problems from all angles."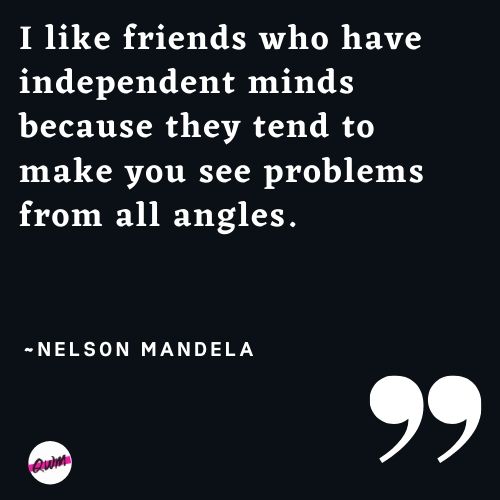 "No one is born hating another person because of the colour of his skin, or his background, or his religion. People must learn to hate, and if they can learn to hate, they can be taught to love, for love comes more naturally to the human heart than its opposite."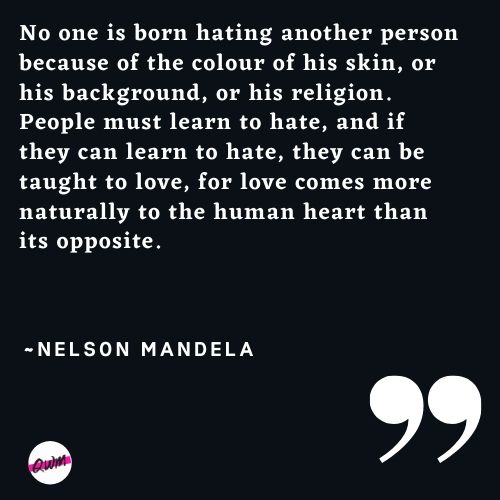 "Live life as though nobody is watching, and express yourself as though everyone is listening."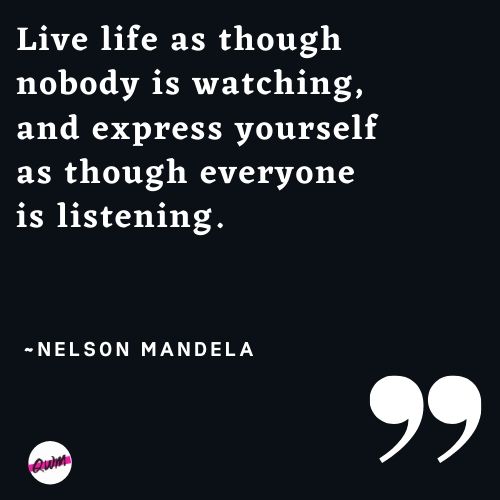 "One of the most difficult things is not to change society — but to change yourself."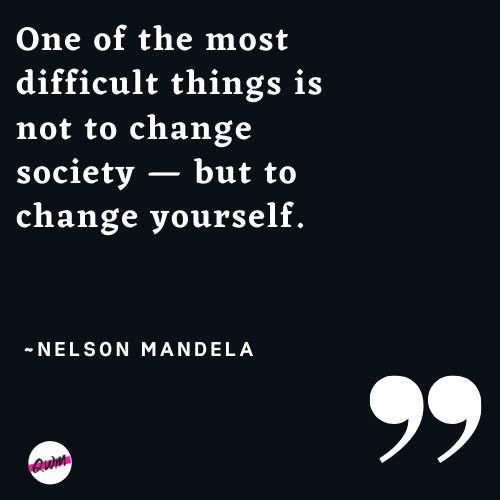 "Difficulties break some men but make others. No axe is sharp enough to cut the soul of a sinner who keeps on trying, one armed with the hope that he will rise even in the end."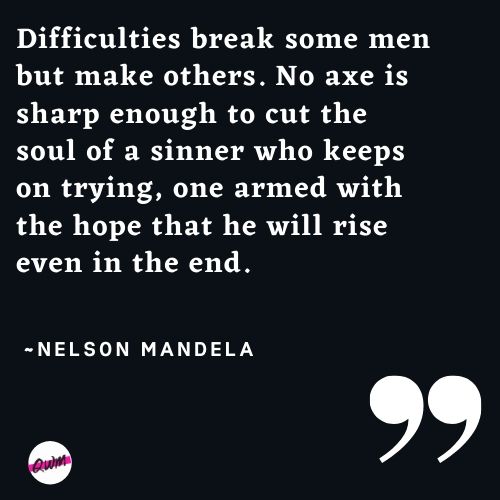 Nelson Mandela Quotes on Freedom
"It was during those long and lonely years that my hunger for the freedom of my people became a hunger for the freedom of all people."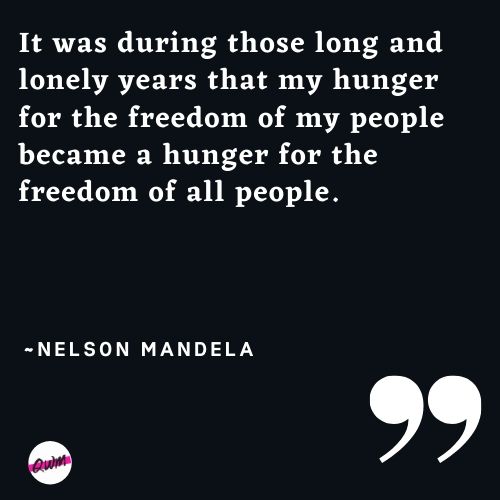 "Overcoming poverty is not a task of charity, it is an act of justice. Like slavery and Apartheid, poverty is not natural."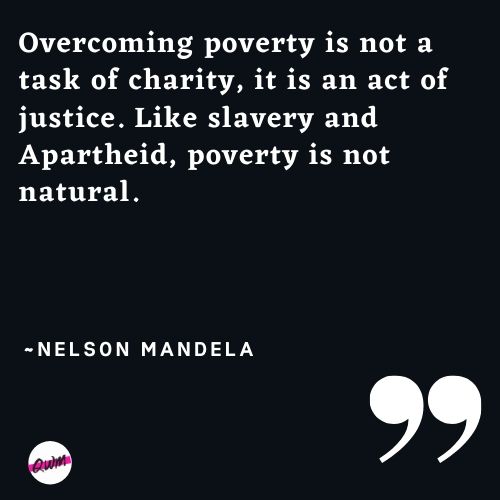 "A winner is a dreamer who never gives up."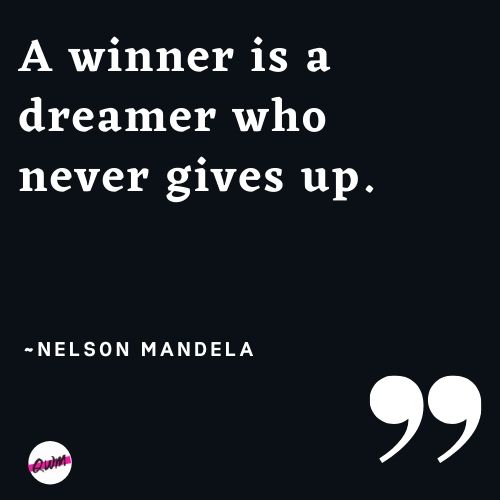 "May your choices reflect your hopes, not your fears."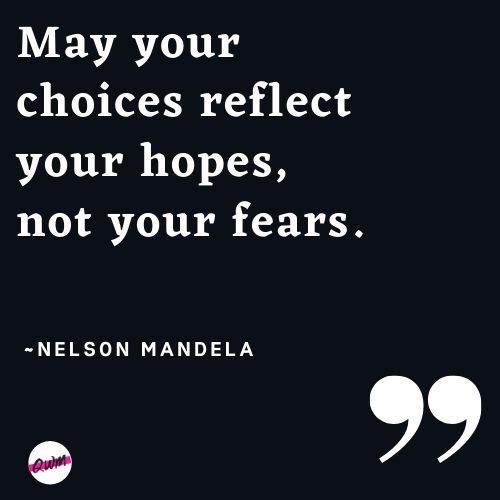 "There is nothing like returning to a place that remains unchanged to find the ways in which you have altered."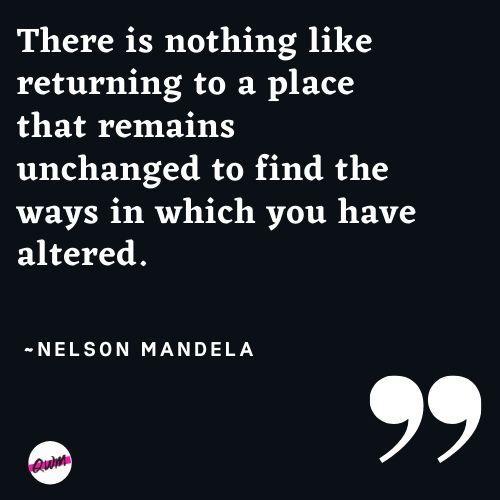 "No single person can liberate a country. You can only liberate a country if you act as a collective."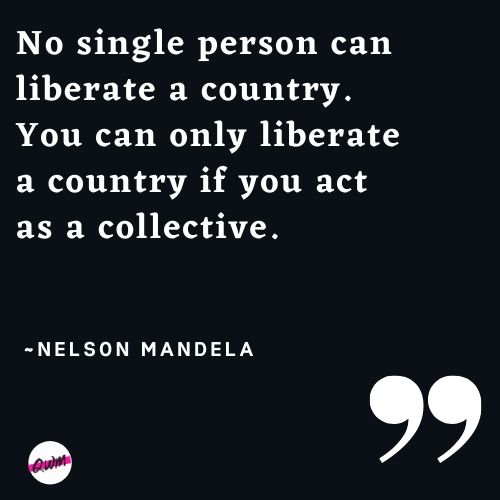 "My respect for human beings is based not on the color of a man's skin nor authority he may wield, but purely on merit."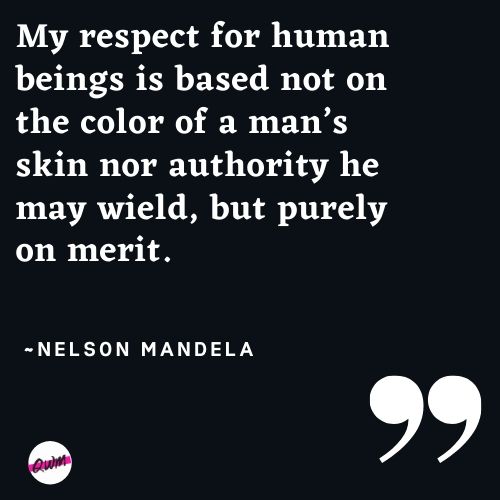 "There is no easy walk to freedom anywhere."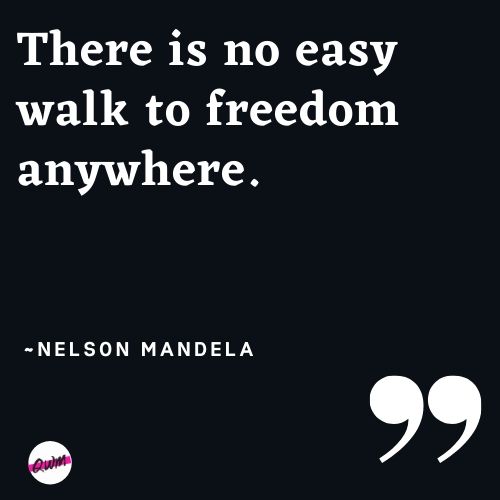 "Action without vision is only passing time, vision without action is merely day dreaming, but vision with action can change the world."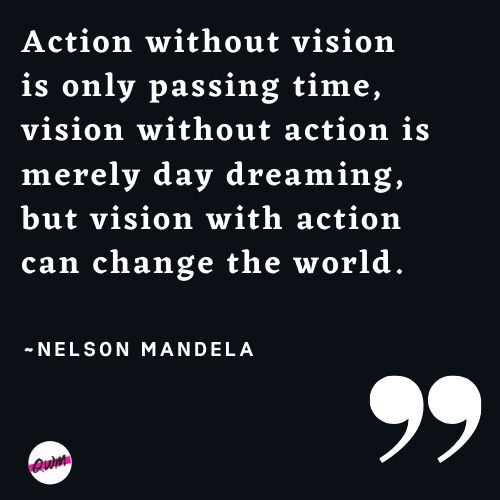 "When a man is denied the right to live the life he believes in, he has no choice but to become an outlaw."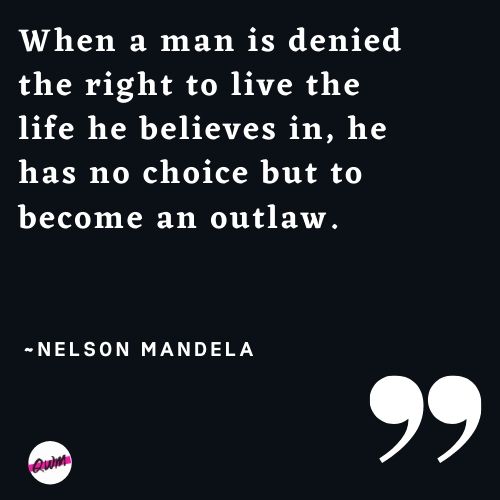 Nelson Mandela Quotes on Forgiveness / Nelson Mandela Quotes on Life
"Resentment is like drinking poison and then hoping it will kill your enemies."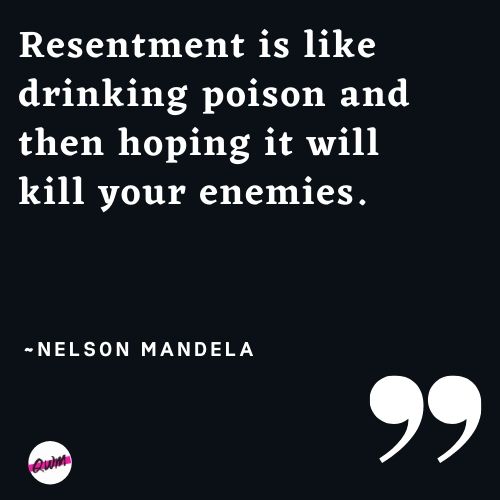 "As I walked out the door toward the gate that would lead to my freedom, I knew if I didn't leave my bitterness and hatred behind, I'd still be in prison."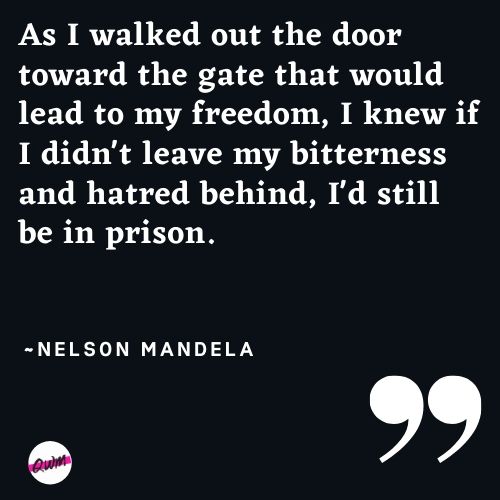 "You will achieve more in this world through acts of mercy than you will through acts of retribution."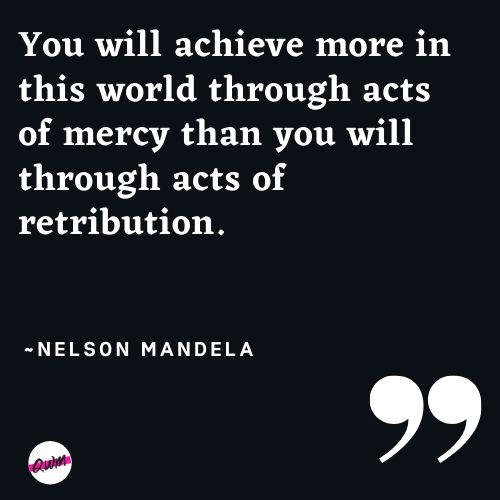 "If there are dreams about a beautiful South Africa, there are also roads that lead to their goal. Two of these roads could be named Goodness and Forgiveness."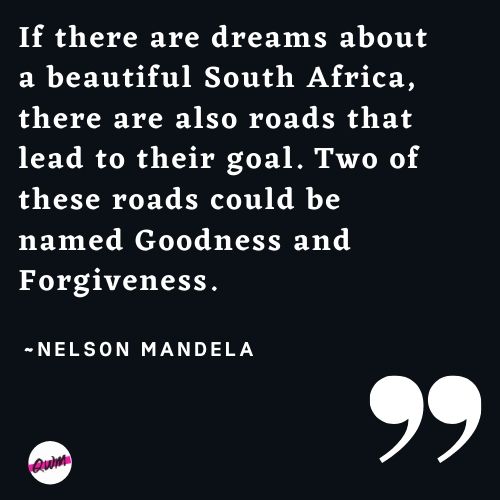 "It never hurts to think too highly of a person; often they become ennobled and act better because of it."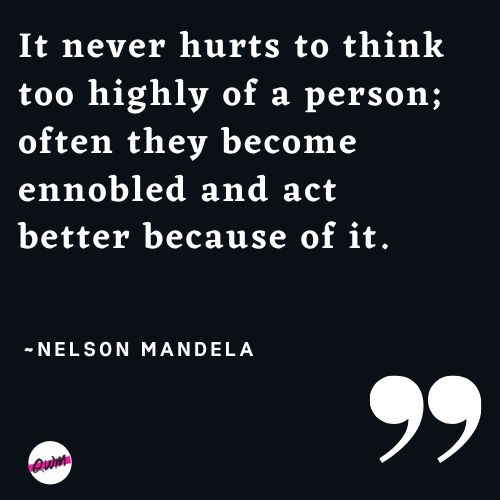 "We forgive but not forgotten."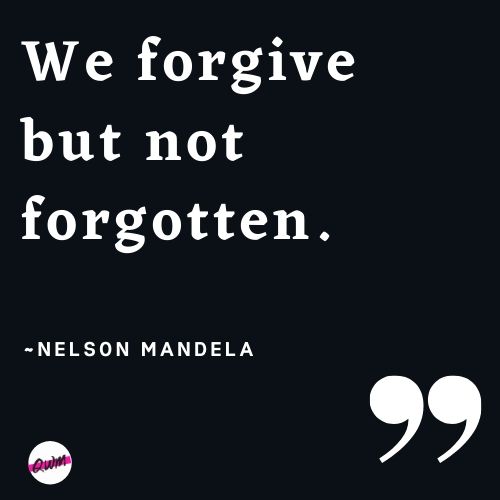 "Reconciliation does not mean forgetting or trying to bury the pain of conflict, but that reconciliation means working together to correct the legacy of past injustice."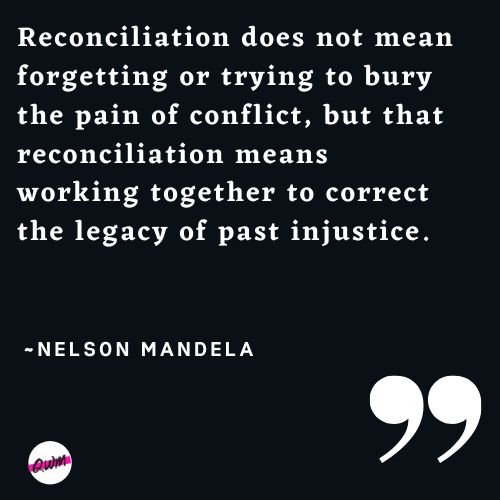 "Those who conduct themselves with morality, integrity, and consistency need not fear the forces of inhumanity and cruelty."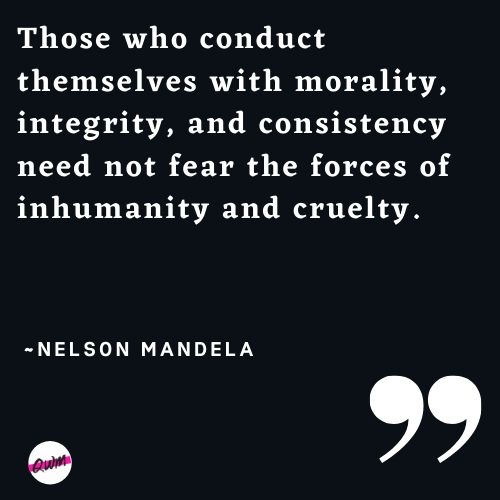 "I have discovered the secret that after climbing a great hill, one only finds that there are many more hills to climb."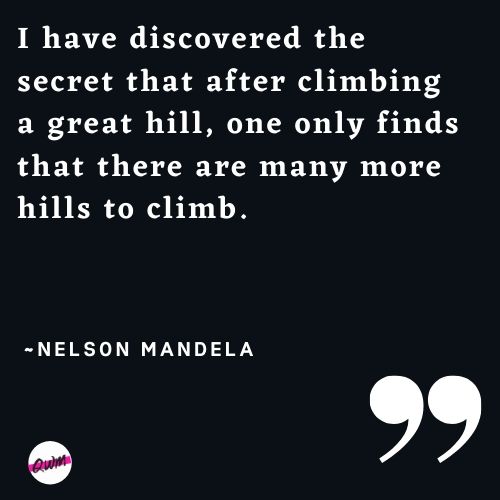 "Man's goodness is a flame that can be hidden but never extinguished."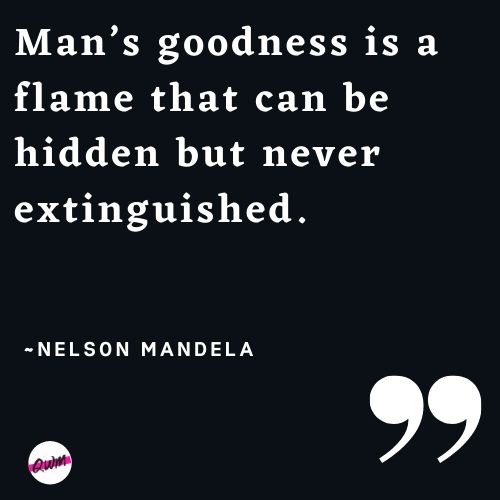 These are all the awesome life changing top 50 Nelson Mandela Quotes that can completely change anyone's life if one applies these in one's life and wholly committing to it. It is true that for doing anything great you only need love and courage in your life and Nelson Mandela had it all. He, sacrificing himself, changed his people life, changed south Africa. He did what he could do with his full potential. And you remember readers, never forget to visit QWM for best and original quotes, wishes and messages.