Miss You Quotes For Friends: You say family is your heart. Of course it is. But friends are your world and universe where you want to live. First of all we wish that all have a truest friend in their life because it is not necessary while a need, a must. And on the other hand if your friend is away from you for a reason then here are some of the best miss you quotes for friends that you can send to tell them how much you miss them.
In our journey of life wherever we go, we make acquaintances and friends. And from them some remain for moments and some remain for life. And those who remain for life, they remain forever in heart. They are like family or perhaps more than family whom you never ever want to lose. We pray may you never. Besides all if disputes come, fights come or whatever comes, never ever break your friendship. Adjustment and being ego less is the key for long lasting life friendship or for any relationship. So guys here are the mesmerizing miss you quotes for friends. Send and share with them.
Miss You Quotes For Friends
There are friendships imprinted in our hearts that will never be diminished by time and distance. – Dodinsky
And I don't even like you, but the pain of life without you is biting. – Coco J. Ginger
Good friends are like stars. You don't always see them, but you know they're always there. – Christy Evans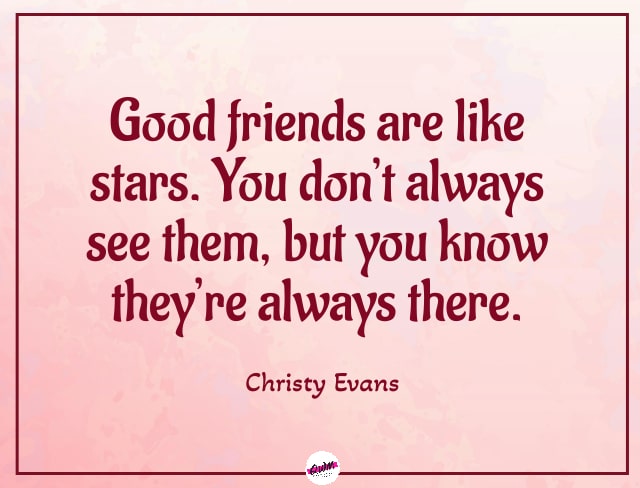 Maybe I'm too late to be your first. But right now, I'm preparing myself to be your last. – Mr. Sid
We always create priceless memories together. I can't wait for creating new ones! I miss you and I am waiting for you.
I miss your silent stature, your avoided days of disaster, your present state of distress. I'm cinnamon, cloves and fire, you are the rested cedarwood of desire. – Coco J. Ginger
I've always believed that friendship is not about who has known you the longest. It's about the people who walked into your life and never left your side! You are that person to me. I miss you terribly!
Missing someone is the reverberating echo of everything beautiful about her her laugh, her song, her touch, her smell, the power of her words, and the constant shadow that lingers on as her perfect image in your memory. – Richelle E. Goodrich
You're going to make the new friend impressed, if you keep remember her when she'd forgotten. – Toba Beta
I'm never sad when a friend goes far away, because whichever city or country that friend goes to, they turn the place friendly. They turn a suspicious-looking name on the map into a place where a welcome can be found. – Helen Oyeyemi
When I miss you, sometimes I listen to music or look at pictures of you, not to remind me of you but to make me feel as if I'm with you. It makes me forget the distance and capture you. – LeBron James
It's the person that calls you up because they're eating at 'our favorite spot,' and it made them think of you and miss being there with you. That's a friend, to me. – Crystal Woods
Also see: I Miss You Love Messages
Where you used to be, there is a hole in the world, which I find myself constantly walking around in the daytime, and falling into at night. I miss you like hell. – Edna St. Vincent Millay
If I could write a book right now, it would be titled 1000 ways to miss your BFF. I miss you.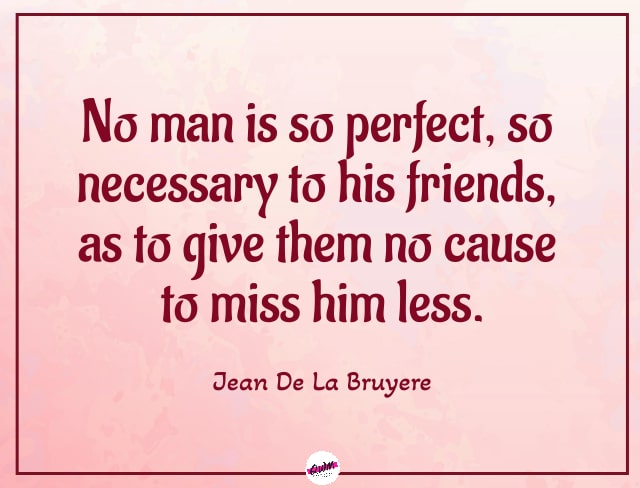 Missing someone doesn't always mean you need to have them back in your life. Sometimes you just feel there absence in present. – Anurag Prakash Ray
The Best Part Of Missing You Is, "I Recall Every Single Moment Spent With You." Bt The Worst Part Is,"I Miss You So Badly. – Mr. Sid
When you are missing someone, time seems to move slower, and when I'm falling in love with someone, time seems to be moving faster. – Taylor Swift
When you are far away, I feel as if the part of my soul has been taken away. I feel complete only when you are near. Come back faster, I miss you! – Bhavesh Mumbaikar
Nothing makes the earth seem so spacious as to have friends at a distance; they make the latitudes and longitudes. – Henry David Thoreau
My world is a million shattered pieces put together, glued by my tears, where each piece is nothing but a reflection of YOU. – Sanhita Baruah
When you miss me just look up to the night sky and remember, I'm like a star; sometimes you can't see me, but I'm always there. – Jayde Nicole
No man is so perfect, so necessary to his friends, as to give them no cause to miss him less. – Jean De La Bruyere
I wonder if that's just how it feels to miss someone so bad like being stabbed in the gut a little bit, each time you think of them. – Kate Ellison
When you miss someone in your life,just close your eyes and think the things that you do when you are with each other. – Jeramae Panabia
Also see: Emotional I Miss You Messages For Her
Good friends are hard to find, harder to leave, and impossible to forget. – Anonymous
I think we dream so we don't have to be apart so long. If we're in each other's dreams, we can play together all night. – Bill Watterson
I know that miles and distance don't matter in friendship. But who's going to explain that to my heart? I miss you. – Prakhar Sahay
I don't know what they are called the spaces between seconds- but I think of you always in those intervals. – Salvador Plascencia
Rise up, wise up, say it loud. Soul, I will not lie to you. I'm all alone. I'm still missing you, missing you, missing you. – Tegan Quin
Cherish those people who have the ability to touch you and still be thousands of miles from your presence. – Rachel Wolchin
Missing someone is your heart's way of reminding you that you love them. – Anonymous
The most beautiful discovery that friends make is that they grow separately without growing apart. – Elizabeth Foley
I miss your warmth and care, and your gentle way of reminding me that there's nothing I cannot do. Thanks for being a great friend! I miss you! – Anonymous
What is the opposite of two? A lonely me, a lonely you. – Richard Wilbur
When you move away, or a good friend does, you have to deal with the sadness, yearning, and isolation of being so far from someone you love. – Anonymous
Half of me is missing … and the other half is missing you. – Ranata Suzuki
You make the good times better and the tough times easier. I miss you, my dear friend. I hope you're not missing me too much! You mean so much to me. – Anonymous
If I miss you any harder my heart might come looking for you. – Gemma Troy
Also see: I Miss You Messages For Him
The joy of meeting pays the pangs of absence; else who could bear it? – Nicholas Rowe
My world is thinning and it's all because of one person I'm missing. – Sanober Khan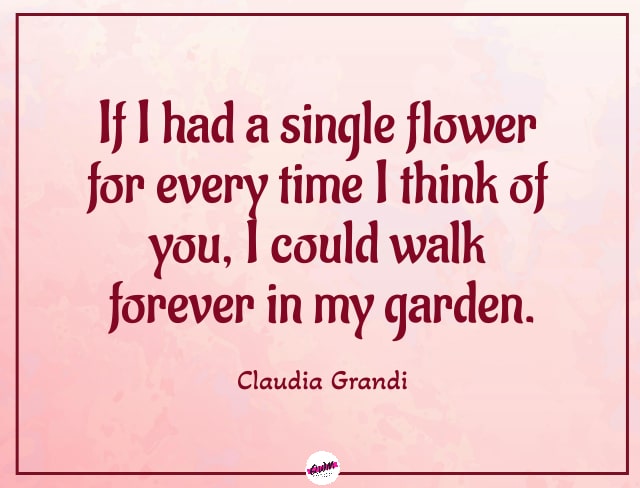 Every parting is a form of death, as every reunion is a type of heaven. – Tryon Edwards
The worst thing you can do if you miss or need someone is let them know it. – Sarah Dessen
Being your friend is such a joy. You're one of the few people who can give me such love and happiness. I miss you. – Anonymous
The reason it hurts so much to separate is because our souls are connected. – Nicholas Sparks
Our friendship is genuine and strong. It is as true as the sun rises every single day. I miss you. – Anonymous
Ever absent, ever near; Still I see thee, still I hear; Yet I cannot reach thee, dear! – Francis Kazinczy
I have discovered gloomy hues of life that I never knew. Now I understand our friendship's value, from the bottom of my heart, I miss you. – Anonymous
You know someone is very special to you when days just don't seem right without them. – John Cena
Nothing can be compared, to the memories we shared. The awesome times that we had, made everything so rad. But now I am going mad, missing you makes me sad. My heart can't be repaired, without you my life's impaired. I miss you. – Anonymous
If I had a single flower for every time I think of you, I could walk forever in my garden. – Claudia Grandi
Miles don't influence our friendship because love for you is always in my heart. I miss you! – Anonymous
Also see: Missing Someone In Heaven Quotes
If there ever comes a day when we can't be together, keep me in your heart. I'll stay there forever. – A. A. Milne
When I hear a song, see something funny, or feel alone, it is always you I long to see. – Anonymous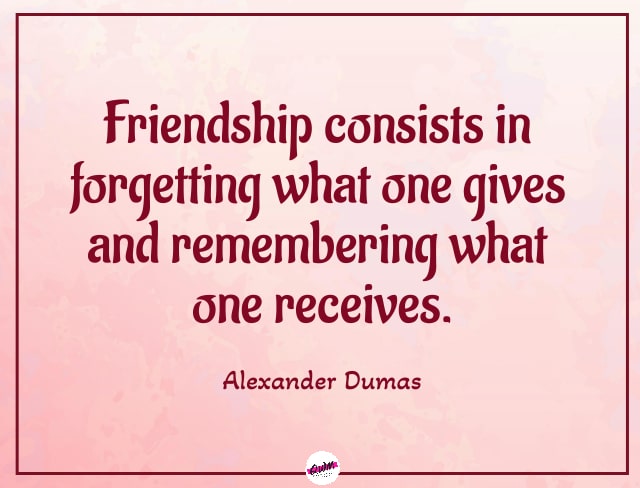 Missing our friend is missing ourselves from the world. – Sashank Varma
Many people will walk in and out of your life. But, only true friends will leave footprints on your heart. – Anonymous
Sometimes it is the person closest to us who must travel the furthest distance to be our friend. – Robert Brault
A friend is someone who knows the song in your heart and can sing it back to you when you have forgotten the words. – C.S. Lewis
When we miss someone, often what we really miss is the part of us that this someone awakens. – Luigina Sgarro
When you are with me, time just flies away. When you are not here, even seconds seem like days. I miss you. – Anonymous
That's the worst way to miss somebody. When they're right beside you and you miss them anyway. – Pittacus
I have no regrets. Life tore us apart but I'm glad I had the chance to call you my friend. I miss you. – Anonymous
Sometimes, only one person is missing, and the whole world seems depopulated. – Alphonse De Lamartine
True friends, isn't being inseparable, it's being separated and nothing changes. – Anonymous
As contraries are known by contraries, so is the delight of presence best known by the torments of absence. – Alcibiades
There is nobody in this world who can replace you. I miss our heart-to-heart conversations and silly traditions. Come back so that I can live life to the fullest again. – Anonymous
Friendship consists in forgetting what one gives and remembering what one receives. – Alexander Dumas
I am proud to call you my best friend and it doesn't matter what happens in life, I can always count on you. I miss my best friend very much. – Anonymous
Your absence has gone through me Like thread through a needle Everything I do is stitched with its color. – W.S. Merwin
When I say I miss school, I mean my friends and the fun, Not the studying part. – Anonymous
All days are nights to see till I see thee, And nights bright days when dreams do show thee me. – William Shakespeare
Whenever I miss my friends, I look to the sky, although I can't see them there, I know we are under the same sky. – Anonymous
You never really stop missing someone — you just learn to live around the huge gaping hole of their absence. — Alyson Noel, Evermore
"No distance of place or lapse of time can lessen the friendship of those who are thoroughly persuaded of each other's worth". Robert Southey
There are friendships imprinted in our hearts that will never be diminished by time and distance. – Dodinsky
There should be a little gap between you and your friends, though you'll miss their companionship and you'll also miss their disrespect. ― Michael Bassey Johnson
I would rather walk with a friend in the dark, than alone in the light. — Helen Keller
Can miles truly separate you from friends…. If you want to be with someone you love, aren't you already there? – Richard Bach
I just hugged you in my thoughts… Hope you felt the squeeze! — Unknown
Good friends are like stars. You don't always see them, but you know they're always there. — Unknown
True friends are never apart. Maybe in distance but never in heart. — Unknown
The most beautiful discovery true friends make is that they can grow separately without growing apart. – Elisabeth Foley
Words fall short whenever I want to tell you how special you are to me, but all I can say is, that my world is full of smiles whenever I think of you.— Natalie Anderson
As much as you need physical strength in life, you need emotional strength too. And that strength comes from your closed ones whether family or friends. But as much that comes from friends or a true friend, could never come from anywhere else. Wherever we go we see relationships are breaking. Friends, try to maintain them because if once broken it is not easy to shape up again. Express your feelings for friends. Don't keep it hidden for long in your heart. Tell someone how you feel towards them. Having truest of relationship is the real wealth. Money you can earn any time. Hence friends; talk, express, being egoless; that is how you go long in any relationship and friendship. And if this is well then never forget to share and express your feelings with miss you quotes for friends.